The Association of Indonesian Economic Scholars (ISEI), in collaboration with the Indonesian Ministry of Trade, held a national seminar with the theme "Global Food Trade Challenges," which was held in a hybrid manner on Wednesday, October 25, 2023, at the IPB Convention Center, Botani Square Building, Bogor. This activity takes place from 09.00 WIB to 13.00 WIB and is also broadcast live via Zoom and YouTube.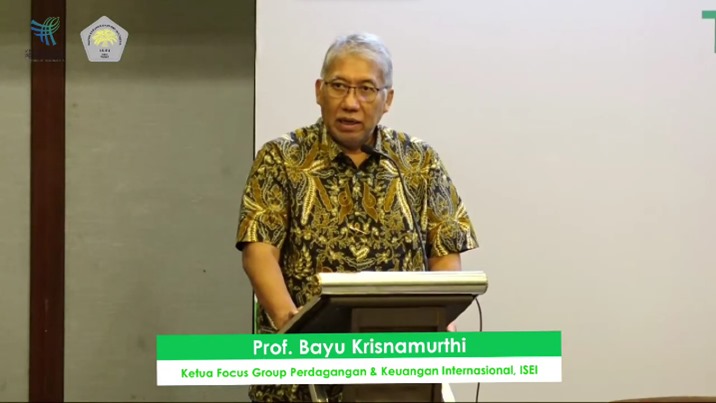 The activity was opened by the Chair of the Focus Group for International Trade and Finance, Prof. Bayu Krisnamurthi. He said that Indonesia's challenges in the future are not only related to global trade but also to food sovereignty. Currently, Indonesia still needs to pay attention to commodity diversification in global trade as well as protectionist policies that often occur in other countries.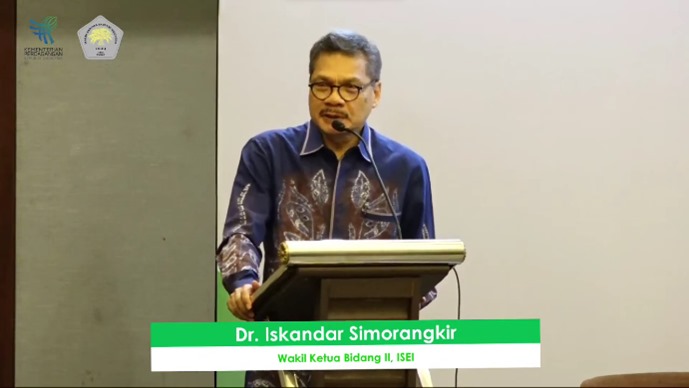 Next, the activity continued with the delivery of material by the keynote speaker. The first keynote speaker was Deputy Chair of Division II ISEI, Dr. Iskandar Simorangkir. On this occasion, he said that Indonesia still had to be careful about maintaining its food security. This food inflation was triggered by several factors, including price increases due to supply disruptions originating from El Nino, export bans, export restrictions from producing countries, or economic fragmentation.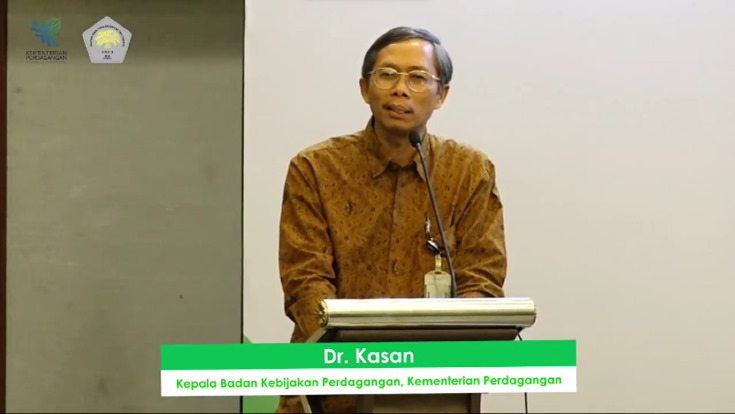 The session was continued by the delivery of material by the second keynote speaker, namely the Head of the Trade Policy Agency, Ministry of Trade of the Republic of Indonesia, Dr. Kasan. He hopes that with the discussion at this national seminar, the challenges that Indonesia will face can be discussed and concrete solutions can be found for encouraging export and import activities in Indonesia. The activity was also attended by the Deputy Chair of the Focus Group for Monetary and Macroprudential Sectors as well as representatives from the Bank Indonesia Institute, Donni Fajar Anugrah, Ph.D.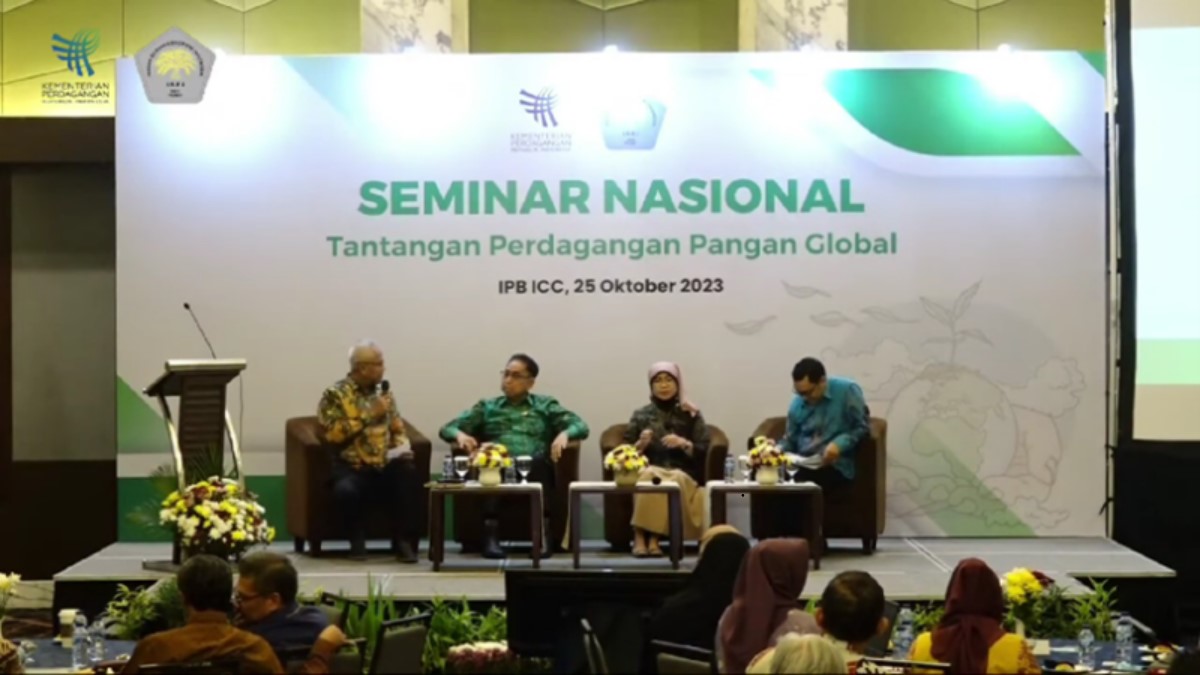 The National Seminar lasted approximately 2 hours, moderated by the General Chair of ISEI Bogor, Prof. Noer Azam Achsani. The invited speakers were representatives from ABG (Academic, Business, and Government), namely the Head of the Planning Bureau of the Indonesian Ministry of Trade, Nur Rakhman Setyoko, MIDEC; Deputy General Chair for Trade at KADIN, Ir. Juan Permata Adoe; and Director of ITAPS at IPB University, Dr. Sahara. The topic of discussion for each speaker is based on three important points, namely: (i) the challenges faced by Indonesia in the future, especially in the food sector; (ii) strategies for strengthening domestic sovereignty and food security; and (iii) encouragement of food commodity exports through regulation and diversification.